Marina Mall Shopping
Abu Dhabi's Prominent Shopping Spots
The Marina Mall is a massive shopping mall located in the Breakwater, Abu Dhabi. Although somewhat new (it only opened in 2001), the mall has become one of the most prominent shopping destinations in the country. The Marina Mall has over four hundred shops spread over 120,000 square metres of retail space. Here, one can follow the latest fashion trends from the most popular international designer brands, enjoy the latest electronic gadgets and even purchase household items. It is a true shopper's paradise.
Those not interested in shopping will still be able to find plenty of other distractions at the Marina Mall. Visitors can go ice skating at the mall's large ice rink, catch a movie at the multiplex, bowl a few rounds at the bowling alley or grab a bite to eat at the food court (there are close to fifty restaurants and cafes here). The shopping mall also has an excellent play area for children. Those who just want to hang around can head over to the hundred metre tall viewing platform and people watch. Other shopping malls in this lively emirate include the Dalma Mall, which is close to the international airport; the Al Ain Mall in Al Ain; Mushriff Mall, which boasts a massive food court. The Al Wahda Mall, with its large spaces and numerous side passages, is a cosy shopping centre; and Khalidiyah Mall is located close to the Corniche Beach.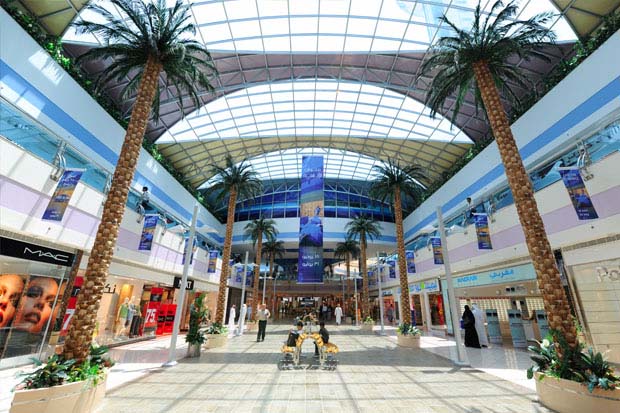 Those visiting the United Arab Emirates' capital city for the first time are bound to be pleased with the excellent public infrastructure. The roadways are excellent and one can find plenty of buses and taxis plying the streets. Restaurants can be easily found and they cater to a variety of palates. Accommodation options are also plentiful and one can expect a high standard of service from Abu Dhabi hotels. Travellers looking for a luxury Abu Dhabi City Hotel can try the Millennium Hotel Abu Dhabi. It has top notch facilities and enjoys a central location. The hotel is not too far from the city's main business district and is situated close to the Marina Mall and the Abu Dhabi Mall.
Angela Fernando is an impassioned travel writer who composes pieces under the pen name Sumaira Narayan. She loves writing about new and exciting places around the world and hopes to visit them all someday. Google+